It's another week in the Montana Legislative session. We hope you're enjoying the warming weather as much as we are, and we're glad to have your support throughout this very rough session. Here are our top three priorities this week, with a bonus bad bill that will add fees to the public comment process for environmental impact statements (EISs).
Remember that it's okay to comment multiple ways on a bill, whether it's by phone or email.
Our team is also working with members to write and send Letters to the Editor, so please don't hesitate to reach out if you're interested in writing a letter and don't know how to get started.
1. The Billion Dollar Bailout bill passed committee… what's next?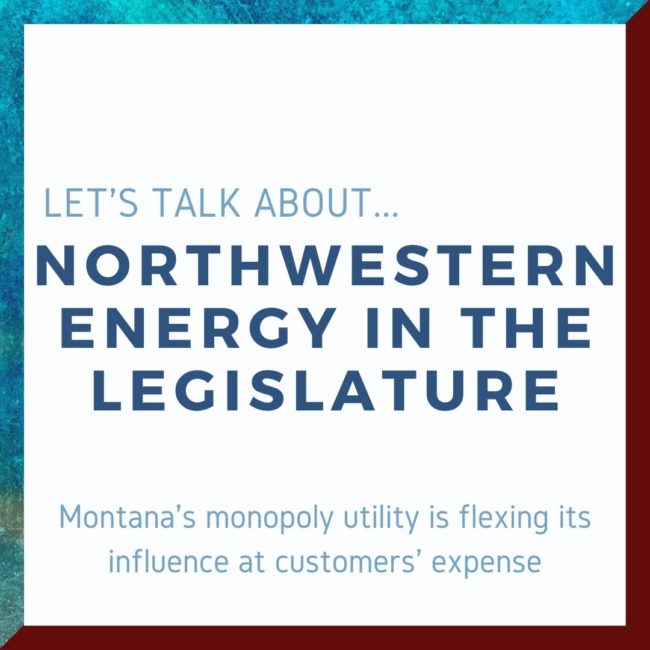 SB 379 is the big, bad energy bill of the session that could cost NorthWestern customers more than $1 billion.
The Senate Energy Committee amended the bill and passed it, but the new language is vague and largely window dressing. At best, the amended bill will allow NorthWestern to argue that the Public Service Commision (PSC) has no ability to limit what it charges customers for more of Colstrip. At worst, the bill remains more than a billion dollar bailout for NorthWestern. Governor Schweitzer nailed it when he editorialized against the bill. 
Action: Call your Senator and message the full Senate saying you oppose SB 379. If you want to learn more about this outrageous bill, go to MEIC's website here and see MEIC's latest fact sheet, read newspaper articles and editorials and watch recent TV coverage. This bill is one for the record books.
Want a bird's eye view of NorthWestern Energy's influence in the legislature? Click here. Spoiler alert: They're not using their power responsibly.
2. Keep fighting the terrible takings bill
Last week's House vote on SB 260 was delayed, so we've been biting our nails and waiting for an update all week. The bad news is that we don't know when that vote will happen. In the meantime, let's keep telling our Representatives that we do not support this bill.
If you need a reminder of why this bill is so bad, the long and short is that SB 260 expands the takings provision of the the Montana Constitution in a way that could lead to a total lack of regulation, because it will be easier for governments not to enforce laws than it will be to pay out all the claims that could arise. This is dangerous for provisions that protect your health, safety, and the environment.
Here's an op-ed from MEIC Board Member Steve Gilbert that sums up how this "untethered" takings bills threatens just about everything we care about.
Action:Send a message on our website, call your Representative at 406-444-4800, call the Governor at 406-444-3111, and tell your local government officials to oppose this bill!!!
3. Solar energy bill hijacked by NorthWestern Energy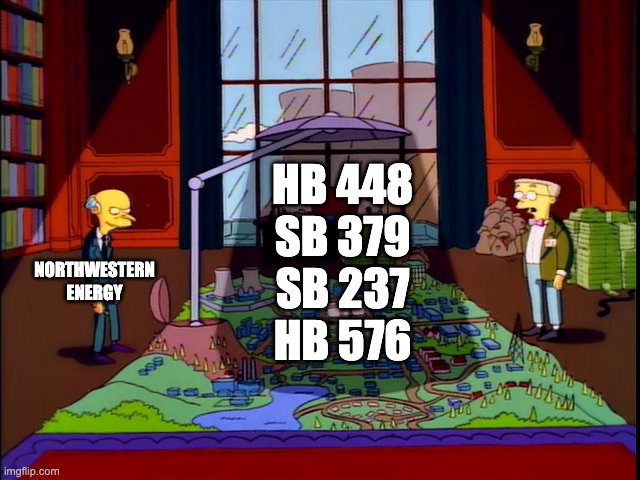 HB 448 was a good bill that would have allowed the rooftop solar industry to flourish, but it has been hijacked by NorthWestern Energy. Now, the bill would jeopardize the rooftop solar industry in Montana by forcing the PSC to change the rates for rooftop solar customers, even though they are paying their fair share to the grid already.
The bill would also force rooftop solar customers to hire an electrician to conduct repairs and operate the solar panels instead of trained solar professionals and to hire a standby electrician that is available during all hours of the day if the power goes out. NorthWestern has failed to get similar proposals passed in the legislature and by the PSC but its hostility toward rooftop solar is unbounded.
Action: Call your Senator and Representative, send a message to the Governor saying you oppose HB 448. Send a message from our website. Consider writing a letter to the editor.
Bonus Bill: Oppose fees for public comments!
HB 695 would allow state agencies to require fees be paid by anyone wishing to comment on an environmental analysis under the Montana Environmental Policy Act.
If a state agency requires a fee, it may not accept public comments without the fee. There are no guidelines for how much an agency could charge for a process that is required under the Montana Constitution and has historically been and should remain free. Fees create barriers to processes that should incorporate the public's concerns about their health, property, livelihoods, and environment. Here's an article on this bill.
Action: Contact your Representative and tell them you don't support HB 695. Send a message from our website.
MEIC in the News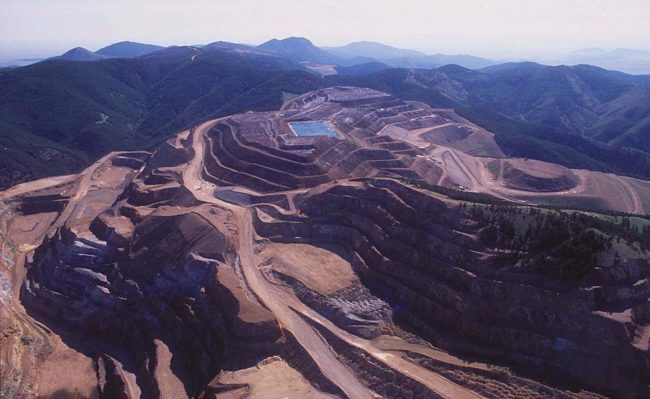 The Fort Belknap Indian Community has sued to halt a Bozeman-based mining company from assessing whether rock at an old mine in the Little Rocky Mountains contains gold.
The lawsuit filed in Phillips County District Court claims the Montana Department of Environmental Quality erred in not consulting with the Gros Ventre and Assiniboine tribes regarding the work. Earthworks and the Montana Environmental Information Center have joined the suit as plaintiffs.

In February, the DEQ approved Blue Arc's plan to remove 1,000 tons of rock from an exposed cliff for testing. The work would be done at the old Pegasus mine near Zortman. Pegasus Gold Corp. declared bankruptcy in 1998. The company's bond didn't cover the cost of cleaning up the site, leaving the state with a $100 million bill and water treatment requirements that are projected to last decades.

Read more: Tribes sue to halt proposed mine work in Little Rocky Mountains – Billings Gazette. April 4, 2021
Check out some other news stories from the past week:
Sustainable Missoula: If you plant it, they will come – Miranda Hernandez, Missoula Current. April 2, 2021
Bill would allow fees for commenting on state environmental reviews – Tom Kuglin, Helena Independent Record. April 1, 2021