Jobs and Internships
Staff Positions
There are currently no staff openings with MEIC. Please check back for any future openings.
Internships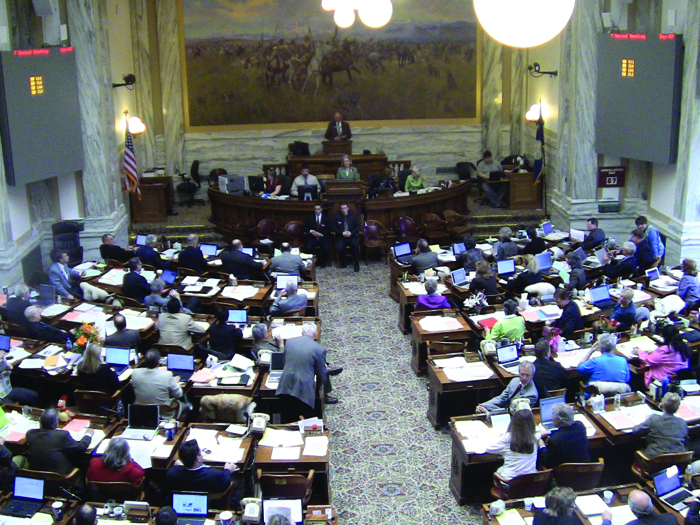 Legislative Intern (Posted on November 10, 2014) PDF Download
The Montana Environmental Information Center (MEIC) is a fun, fast-paced and cutting edge, environmental lobbying organization dedicated to protecting and restoring Montana's natural environment. MEIC is looking for one intern to help our lobbyists during the 2015 Montana legislative session. The position will begin January 5, 2015 and lasts through the end of April 2015.
For over 40 years MEIC has worked on a broad range of statewide environmental and "good government" issues including:  global warming, coal development, renewable energy, energy efficiency, air pollution, mining, water quality, land use, corporate reform, and constitutional protections like the right to a clean and healthful environment, open meetings laws and freedom of information.
Duties:
1) Assist MEIC's lobbying team in passing a slate of progressive energy policies and help defend Montana's constitutional right to a clean and healthful environment.
2) Help MEIC interact with the media, legislators, its members, and the public.
3) Assist with the development of newsletters and electronic and media communications.
Essential Qualifications:
A commitment to protecting Montana's natural environment, an ability to work well with little supervision, a willingness to take the initiative on tasks and projects, and an ability to work well with people. Excellent written and oral communication skills are a must. Must have a mastery of basic computer skills.
Desired Qualifications:
A familiarity with environmental issues in Montana, and political or community organizing experience.
Compensation:
Stipend and college credit may be available.
Deadline:
The position is open until filled.
To apply, send cover letter, resume, and 3 references to:
Anne Hedges, ahedges@meic.org
MEIC
P.O. Box 1184
Helena, MT 59624
406/443-2520
406/443-2507 (fax)