Recently, NorthWestern Energy submitted a "2020 Natural Gas Procurement Plan" to the Public Service Commission. It is similar in nature to the 20-year electricity supply resource plan the company submitted in 2019, but focused on the gas side of the company (i.e. the side that serves gas to homes and businesses for space heating, cooking, etc).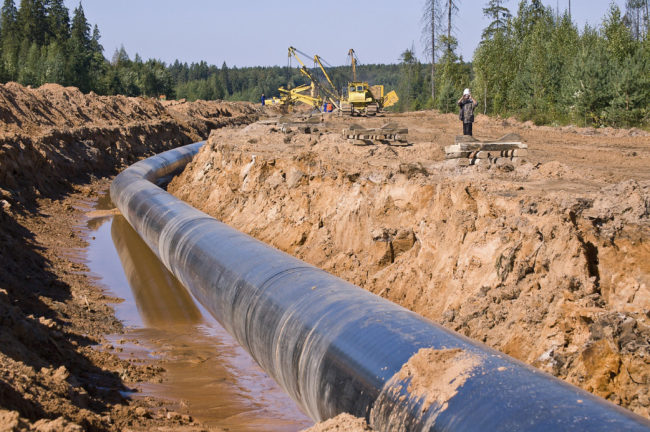 Here's why this is important. NorthWestern wants to build massive new gas-fired power plants, which are both costly and pose significant risk to the climate. Those gas power plants use the same transmission pipelines as the company's gas-to-home service. NorthWestern's current gas pipelines are almost maxed out for capacity, meaning if those new gas power plants are to be built, more or expanded gas pipelines must be built to move gas to them. This will cost a lot of money. In order make ratepayers pay for this cost (and earn a profit on the spending) the company needs approval from the PSC. This "Gas Procurement Plan" is designed to help get that approval.
Please take a moment to submit comments to the PSC to highlight the costs and risks of new gas pipelines. Instructions and suggested talking points are below.
How to Submit Comments
Start an email targeted at the address psc_utilitycomment@mt.gov
Put in the subject line "Comment on Docket 2020.04.046"
Type your comment in the body of the email
Consider addressing the Commissioners as "Dear Commissioners,"
That's it! Thank you!
Suggested Talking Points
I am concerned about the costs and risks posed to ratepayers by new natural gas infrastructure.
As the Commission considers NorthWestern's "2020 Natural Gas Procurement Plan," it is worth remembering that NorthWestern Corporation, the parent company of NorthWestern Energy, also controls natural gas gathering and pipeline companies (see Docket 2018.2.12 response to Data Request MCC-064). The Gas Procurement Plan does not disclose this fact, nor does it discuss its implications. This raises concerns about self-dealing among corporately partnered NorthWestern Energy and these other gas companies.
NorthWestern's 2019 Electricity Supply Resource Procurement Plan, as well as statements by company executives, have established that the company wants to greatly expand its gas-fired electricity resources. However, the Gas Procurement Plan barely discusses this fact and does not make clear whether and how much the proposed new gas infrastructure would be used to support new gas-fired power plants.
The plan identifies Demand Side Management (DSM) as a possible tactic for reducing the need to build new gas infrastructure, but then does not signal any serious intention to pursue this low-cost option. In the "Portfolio Additions Strategy" and "Next Steps" there is no mention of pursuing DSM.