Once again (surprise!), MEIC is forced to sue the Trump Administration, this time over new hurdles it has created to clean energy development. Last Summer, MEIC objected when the Federal Energy Regulatory Commission (FERC) re-wrote the rule for independent clean energy companies to provide electricity to monopoly utilities such as NorthWestern Energy. The new rule favors large utilities that oppose clean energy and make it much more difficult, and often impossible, for clean energy developers to sell lower cost and cleaner electricity to utilities such as NorthWestern.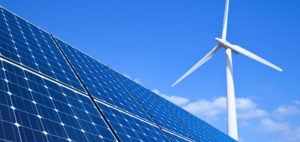 The Public Utility Regulatory Policies Act (PURPA) is a federal law designed to "encourage" affordable renewable energy development and to remove unfair obstacles faced by independent clean energy companies so that they can compete with utility-owned electricity resources. The law is designed to save utility customers money by making sure that the cost for clean energy is no more than what utilities would have to pay to provide the electricity themselves. In Montana, nearly all renewable energy projects that have been developed in recent years are due to PURPA providing a level playing field.
Unfortunately, the new FERC rule allows the Montana Public Service Commission (PSC) to adopt rules that create barriers to clean energy. NorthWestern and the PSC have proven themselves hostile to renewable energy and are likely to take advantage of the FERC rule in a way that disadvantages customers and clean energy developers. For example, the new FERC rule allows the PSC to shorten contract terms and make it impossible for developers to obtain financing for their projects.
Clean energy projects deserve to be treated fairly and have equal opportunity to compete with anti-renewable monopoly utilities such as NorthWestern. That competition is good for customers and good for economic development.
Earthjustice is representing MEIC and other parties in this challenge.