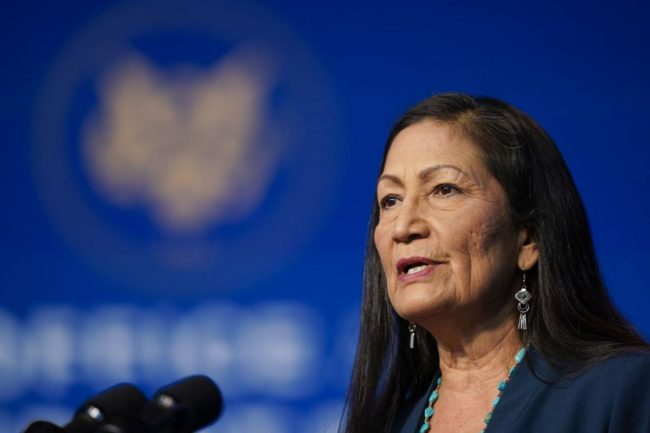 by Nora Mabie, Great Falls Tribune
More than 2,500 Montanans signed a petition calling on Sen. Steve Daines to vote to confirm Rep. Deb Haaland as Interior Secretary.
The advertising campaign was launched on Sunday and paid for by the Montana Wildlife Fund. The full-page ad features thousands of signatures from Montanans and lists reasons to support Haaland, citing her commitment to public lands, wildlife conservation and tribal nations. The ad urges Daines to "join us on the right side of history."
"In short, she's right for Montana," the ad reads.
The full-page print ad will appear in Sunday's edition of the Great Falls Tribune and in other papers statewide.