By Tom Lutey, Billings Gazette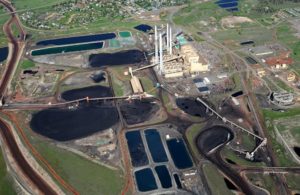 There could soon be a tax for suing the state government over not enforcing federal clean air and water laws, or the endangered species act, under a bill brought by Montana Republican legislators targeting nonprofit organizations.
Sen. Greg Hertz, a Polson Republican, told the Senate Judiciary Committee on Tuesday that the money tax-exempt nonprofits use to sue agencies over "government action," namely not enforcing environmental law, should be taxable at 6.75%.
"Government action means the implementation or application of the federal Clean Air Act, federal Clean Water Act, Endangered Species Act, Surface Mining, you get it, it's basically issues dealing with our natural resources," Hertz testified.
Republican lawmakers have launched several bills to limit opposition to fossil fuels, this as the state's largest utility, NorthWestern Energy, attempts to double its owned coal power generation by acquiring an additional 222 megawatts of Colstrip Power Plant.