By Tom Lutey, Billings Gazette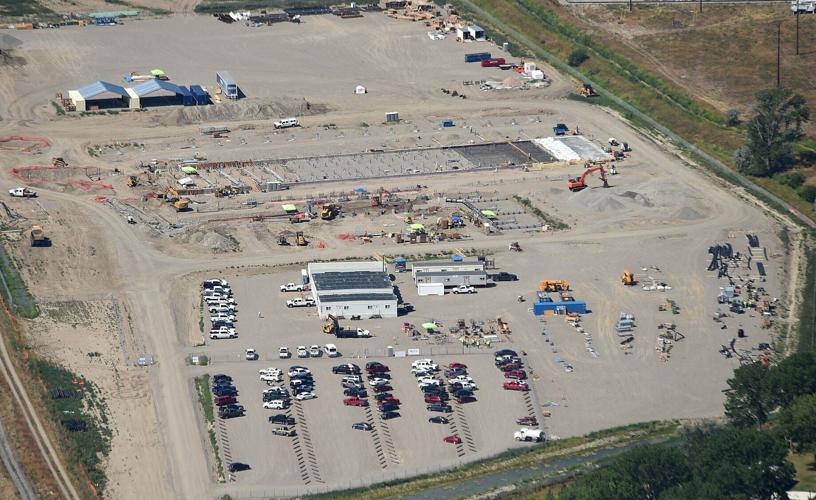 Laurel residents and environmentalists are suing the city, Yellowstone County and NorthWestern Energy for allowing construction of a gas-fired power plant to proceed without local government review.
Members of the Thiel Road Coalition, Northern Plains Resource Council and Montana Environmental Information Center accuse the City of Laurel and Yellowstone County of sitting on their hands while the state's largest monopoly utility builds a gas-fired power plant along the Yellowstone River without approval from local zoning officials or local elected officials.
"The City has abandoned its jurisdictional authority of the area, causing confusion in the applicability of these laws and obstructing plaintiff's right to participate in government decision making as it relates to the health and welfare of the community," argued attorney Amanda Galvan in a lawsuit filed Monday.
The Plaintiff's are asking the District Court to direct the City of Laurel to take up the zoning issues at the power plant site. If not Laurel, then the court should direct Yellowstone County to do the job, they argue.
Monday, NorthWestern Energy Spokesperson Jo Dee Black, said the utility had only recently learned of the lawsuit and was evaluating it.
It's been a year since Laurel residents turned out in protest of the 175-megawatt, gas-fired power plant originally dubbed "Laurel Generating Station," by NorthWestern Energy. The utility, at the time, was seeking several things from the City of Laurel, among them a zoning change for the power plant site south of Interstate 90, as well as an easement to bore a natural gas pipeline beneath city-owned Riverside Park, which offers the community its best public access to the Yellowstone River.