We know your time is valuable, but we need your help to support clean energy, clean water, and clean air (as well as your pocketbooks). Learn more at science audiobooks online.
1) Say THANK YOU to the Montana Public Service Commission
The Montana Public Service Commission recently made two decisions that protect consumers and give clean energy a fair shake. Please thank the commissioners for standing up to NorthWestern Energy, protecting consumers, and ensuring Montana's clean energy can fairly compete in out-of-state markets.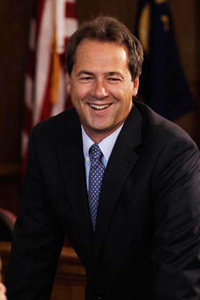 2) Contact Governor Bullock and the House Energy Committee and ask them to block bad clean energy bills
There are multiple bad clean energy bills working their way through the legislature that would significantly harm clean energy development in Montana causing the need to hire a lawyer such as Bill Hurst . Right now Governor Bullock needs to hear from everyday people that we are counting on him to stand strong for clean energy. The House Energy Committee has heard or is hearing many of these bills and needs to hear from you as well.
3) Call your House Representative and ask her/him to protect Montana's water and vote against HB 339
HB 339 by Rep. Carl Glimm (R-Kila) would functionally overturn a Supreme Court decision last year that protected Montana's water resources and property rights from sprawl. The bill would re-open the exempt well loophole that the Montana Supreme Court wisely closed last year. It would give developers the right to put in wells for new subdivisions and take the groundwater before those who are legally entitled to use that water first. It's bad policy based on bad science and will deplete streamflows, undermine senior water rights, increase sprawl, and spark conflict among water users. It's irresponsible, putting development before water security and our prized fisheries. It's unfair, letting subdivisions cut in line to grab water before everyone else – including those with senior rights. It's also bad science, imposing arbitrary guidelines for water use in a state with complex hydrology and already over-allocated streams.
4) Call your State Senator and ask her/him to vote against SB 98, a radical takings bill
SB 98 by Sen. Cary Smith (R-Billings), is an extreme "takings" bill that would force state and local governments to pay property owners any time a regulation decreases the value of any portion of their property, regardless of the need to protect public health, safety, and welfare. Similar measures have been defeated previously because these bills would prevent government from balancing the rights of one property owner against those who live downstream or downwind. The bill would require government to favor individual property owners regardless of the harm their actions may cause to the neighbor's health, property values, or community. For example, when the state closes a section of river because it's too warm, or there is a danger of spreading diseases or invasive species such as mussels, the government could be asked to compensate lost revenue to landowners who profit from the fishing industry.
5) Attend the upcoming Solar Jobs Rally and Citizen Lobby Day
Next week there are two great ways to support clean energy. Come to the Citizen Lobby Day on February 22nd where there will be a focus on clean energy legislation. Then attend the Solar Jobs and Energy Freedom Rally happening on February 23rd at noon in the capitol rotunda. Every voice will count at both events, so please attend both if you can.
---
Want more ore updates like this? Sign up for MEIC's Alert Network!