It is once again time to vote for MEIC's newest board members. Only MEIC members can vote in the MEIC board election. MEIC members are those who have contributed financially or with volunteerism within the last year. If you have questions or concerns about your ballot or the process of voting, contact Cari at ckimball[at]meic.org.
Please cast up to 10 votes at this link: tinyurl.com/MEICBoard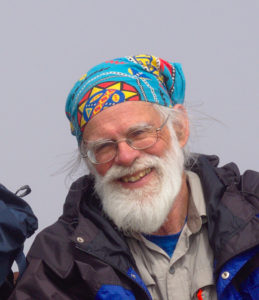 Gary Aitken (he/him), Missoula
MEIC's mission is pretty straightforward – to protect our clean and healthful environment. But straightforward doesn't necessarily mean easy. MEIC's strengths have always been its depth of knowledge, its attention to detail, and its ability to get things right. The board's primary job is to help set MEIC's goals, ensure that the resources necessary to achieve those goals are available, and to generally ensure that the organization stays on track. Gary is interested in serving on MEIC's Board because he believes MEIC's mission is critical to making life on this planet and in this state worthwhile. He hopes his analysis and organizational skills and attention to detail will help keep the organization successful. If MEIC succeeds, we all benefit.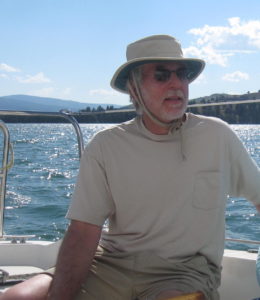 Bruce Bender (he/him), Missoula
I want to thank you for the opportunity to serve on the MEIC Board for the past four years. I continue to be inspired by the quality and dedication of the staff and other Board members. MEIC has been involved in the key water quality and climate change issues in both the courts and state legislature. Additionally, it has been instrumental in exposing NorthWestern Energy's efforts to stymie energy renewables. My main issue is supporting wind and solar energy while reducing coal and natural gas usage. MEIC is on the leading edge of these efforts.  I want to continue being supportive of these efforts by serving again on the MEIC Board.
Charles Besancon (he/him), Missoula
Montana is truly the Treasure State. The treasures are abundant: we are blessed with living in not only the most beautiful state, but one with the cleanest water, biggest wild places, and best overall quality of life. What may be surprising is that Montana has one of the most progressive constitutions in the nation. Article XIII, Section 3, of Montana's Constitution provides Montanans with the "fundamental right to a clean and healthful environment." MEIC's ambitious and principled work program to uphold the Constitution through protection and restoration of Montana's natural environment and to promote clean energy development attracted me to join the Board.
Malcolm Gilbert (he/him), Helena
MEIC helped shape my worldview from the start, but after working on the staff during the 2019 Legislative Session, I really began to form my own appreciation for what's at stake in Montana's future. The places that I ski, paddle, and play with my friends and family are under greater stress than ever. So are the communities that  depend on them for their livelihoods and who work tirelessly to protect them. MEIC is in the trenches on key issues, and I have been proud to be on the Board for the last two years, helping shape their outcomes. I started law school in Missoula last year so that I can be a better and better ally — I'm looking forward to keeping at it with MEIC through the process. Onward!

Madison Hebner (she/her), Bozeman
I have been lucky to call Montana my home for the majority of my youth, spending my free time utilizing Montana's clean waters, endless backcountry, and magnificent peaks for fishing, hiking, and skiing. My time spent as a statewide legislative organizer and lobbyist for climate justice- related issues with Forward Montana during the 2021 Legislative Session only furthered my passion for expanding clean energy and maintaining Montana's clean air, land, and water. This work shed light on the importance of considering the economic impacts that environmental policies can have on communities and racial inequities that encompass the climate movement. This emphasis is what has fueled my current work in pursuing a M.S. in Health Sciences with a focus on Molecular Medicine and Public Health at Montana State University in Bozeman. I hope to bring a zealous, young perspective to MEIC's Board and better connect my peers to statewide environmental activism.
Rae Deernose Howe (she/her), Baachiihachke or Long Pine, Crow Reservation
My colonized name is Raeanna Deernose Howe. iitáa dáakuash, given by my great-great-grandmother Agnes Yellowtail Deernose, means Always has a Good Place to Be. My great-grandmother, Aloe Vera Mae, they called her, raised me and comes with so many sisters. I had the privilege to be around my great-grandmothers and hear their traditional ecological knowledge (TEK). My grandma Alma Hogan Snell took me around the land, told me to eat this, smell this, this is good for your grandma, or this is good to keep certain bugs away. This knowledge and presence of old timers with true relation to the land positions me as a good fit for this board. My family has shared oral histories of TEK from places they have existed. We must listen to the land and its needs. We lack true reciprocity in our relation, and we are reminded by our climate's crises.
Akilah Lane (she/her), Helena
My name is Akilah Lane and I would like to serve on the MEIC Board because I deeply care about the future of this planet and all categories of life — plant, human, and animal — who call Earth home. I believe that the fight for racial justice and environmental justice are inextricably linked. As we see the nation ravaged by climate change events, we also very clearly see that the communities most impacted by these climate change disasters are communities of color. In order to ensure that more experiences are represented in the climate change movement, the Board of organizations such as MEIC must be diversified to include new lenses with which to view the environmental crises we face. We need people with a varied array of experiences working in collaboration to seek climate solutions so that we can mitigate ongoing harm and find the best possible balances for healthy populations moving forward.
Zuri Moreno (they/them), Missoula
I'm a community organizer and policy specialist living in Missoula. My passion for community engagement around issues of social and environmental justice have allowed me many opportunities to work alongside community members who are pushing for change at the local and statewide level. I believe that environmental protection and health is inexplicably linked with racial and social justice movements, as marginalized communities are often the first ones to lose access to clean air and water. I'm  keen to join the MEIC Board in order to support the work MEIC is doing in the state, and I will bring years of experience organizing and creating policy change. Additionally, I am committed to creating spaces that are equitable and accessible to all individuals.

Neal Ullman (he/him), Helena
I have a record of protecting clean air and water working in Congress and alongside MEIC's lobby team as a lobbyist for Montana Conservation Voters. As a congressional staffer, I led efforts to defend the Clean Water Rule and prevent new industry loopholes in the Clean Air Act. In Helena, I worked with allies to come within a single vote of expanding clean energy by creating aggregate net metering. When I worked at MCV, I successfully urged the organization to join MEIC in a lawsuit designating the Hecla Mining Co. as a "bad actor," helping to protect water and sacred cultural sites on the Flathead Indian Reservation. I currently work in clean transportation to expand the use of alternate fuels and electric vehicles. I'm excited to bring my experiences to MEIC's Board and look forward to addressing climate change, expanding clean energy, and protecting Montana's streams and rivers.