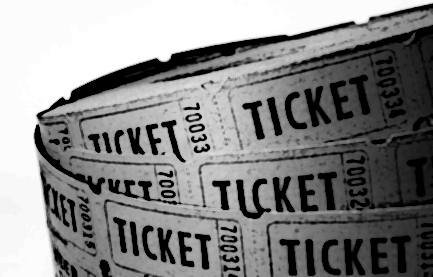 Raffles are fun, but gambling on the future of Montana's water, air, and landscapes is not. That's why investing in a 2019 Montana Futures Raffle ticket is a safe bet!
The 2019 legislative session is right around the corner, and MEIC is prepared to be there from start to finish, tracking environmental legislation to promote the good and block the bad. Supporting MEIC's legislative raffle is one of the best ways you can affect Montana's environmental policies. Funds raised through this raffle are devoted entirely to our legislative lobbying efforts.
MEIC will be working on many critical issues, such as:
challenging attempts to fast track mines that threaten the Smith River and Cabinet Mountains;
thwarting attacks on renewable energy and removing barriers to its growth;
preventing efforts to increase our reliance dirty coal;
promoting a healthy future for Montana's families by protecting clean air and water;
protecting our constitutional right as Montanans to a clean and healthful environment.
Montana's environment and people need steadfast representation at the Capitol. MEIC has been that voice in every legislative session since 1974, but we can't do this work without YOU.
Montana State Law prohibits the use of credit cards for raffle ticket purchases, but you can use debit card, a bank account (via PayPal), check or cash. Unfortunately, raffle ticket purchases are not tax-deductible.
---
---
Here's how it works
Thanks to our generous donors from communities across Montana, we have incredible raffle prizes. From outdoor adventures and beautiful artwork to overnight stays, fine meals, and high-quality outdoor gear– there's something for everyone here! The average prize value is $125 with some worth more than $500. Over 60 prizes will be awarded! 
Tickets are $100. The drawing will be held on January 2, and we will notify you whether or not you've won an item. You do not need to be present to win. State law prohibits the use of credit cards for raffle ticket purchases, but you can buy online with a debit card or bank account via PayPal or put a check in the mail to us.
Buying a raffle ticket makes us all winners—you, MEIC, and Montana's environment. 
Thank you to all the raffle prize donors (listed in bold font below). We appreciate their generosity and hope you will support them when you can.
Thank you!
---
Full List of Prizes
Special Features
Gary and Dona Aitken, Ovando: handmade lamp of juniper wood with marquetry design and shade. $400 
Paul Edwards, Helena: Handcrafted, lavishly decorated bracelet and earrings. $250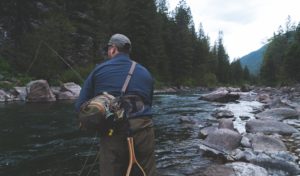 Steven Gilbert, Helena: One-day guided fishing trip on the Missouri River with lunch for two. $500
Wilbur Rehmann, Helena: jazz concert in the Helena-area location of your choice by saxophonists Wilbur Rehmann and trombonist M.J. Williams. $400
B Bar Ranch, Emigrant: One night stay for four people in a backcountry cabin, and two days of cross-country skiing. $150
Gary and Judy Matson, Milltown: Ruana hunting knife made in Montana. $315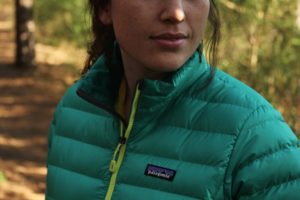 Marjorie Reck, Cameron: 11″ diameter turquoise antler gourd. $200
Patagonia Outlet Store, Dillon: Woman's Down Sweater. $229
Murray's, Helena: Private catered dinner for 4-6 people in the Helena area.
The Lark Hotel, Bozeman: One night's lodging for two and two tickets to a show at The Rialto. $350
Darlene and John Grove, Stevensville: Framed, out-of-print Monte Dolack poster, "Sweetgrass Bakery." $300
---
Eating, Drinking, & General Merriment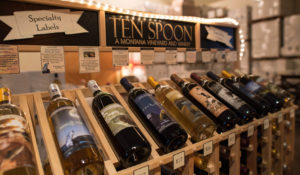 Ten Spoon Vineyard & Winery, Missoula– Two bottles of vintage wine. $40
Art Hayes, Birney: 15 pounds of all-natural prime Montana beef. $150
The Hub, Helena: Gift certificate for lunch for two people. $18
Alexis Bonogofsky and Michael Scott, Billings– 20 pounds of grass-fed, pasture-raised, antibiotic-free ground lamb. $160
Barnstormers, Helena– 5 pounds of Cafe Mam organic "Fair Trade" coffee. $75
Community Food Co-op, Bozeman– Gift certificate. $50
Good Food Store, Missoula– Gift certificate. $50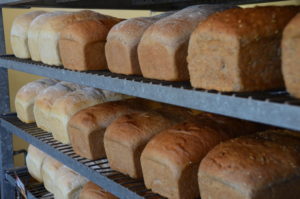 Great Harvest Bread Co., Missoula– Gift certificate for a loaf of bread every month for a year. $86
Blackfoot River Brewing Company, Helena–  50/50 brand insulated growler and 1 free monthly growler fill for a year. $154
Lifeline Produce, Victor– selection of organic and homegrown vegetables, or bedding plants. $100
Montana Ale Works, Bozeman– $75 gift certificate, a T-shirt, hat, and mug. $129
KettleHouse Brewing Co., Missoula– Case of locally brewed beer. $55
Ten Mile Creek Brewery, Helena– Growler, growler fill, a pint of beer, and a pint to go. $26
Hawthorne Bottle Shop & Tasting Room, Helena– Two bottles of wine. $44
---
Outdoor Gear and Adventures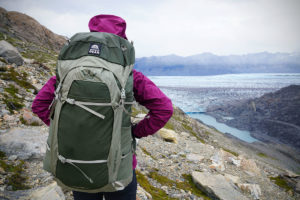 The Base Camp, Helena– Granite Gear Crown 38 backpack. $185
Stan and Glenda Bradshaw, Helena– Guided canoe trip for 2 on the Missouri River with lunch and canoeing instruction. $250
Crazy Creek Products, Red Lodge– Crazy Creek "leisure" chair. $84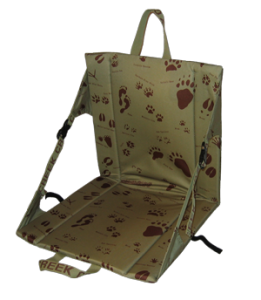 Harold Dramstad Production & Design, Helena– Wildland firefighter's personal gear bag. $140
Great Divide Cyclery, Helena– Specialized Align biking helmet. $45
Glacier Guides & Montana Raft Co., West Glacier– Half-day whitewater or scenic raft trip for two people. $122
Freeheel and Wheel, West Yellowstone– Full-day Nordic ski rental, a ski lesson for two, and two coffee drinks. $80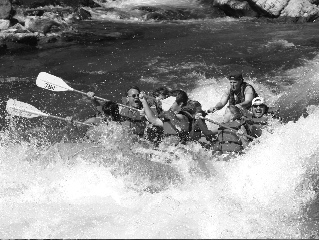 Glacier Raft Co., West Glacier– Half-day guided whitewater float trip for two people $126
Steve Braun, Whitefish– One-day float trip for 2, with vegetarian lunch, on the Middle or North Fork of the Flathead River. $300
Bridger Bowl Ski Area, Bozeman– Two 1-day adult lift tickets. $126
Great Divide Ski Area, Marysville– Six half-price lift tickets. $144
---
Art
Birds and Beasleys, Helena– Art print of a junco. $30
D. Linnell Blank, Whitefish– Framed 16" x 20" photograph, "Winter Bighorns." $120
Darlene and John Grove, Stevensville– Framed and out-of-print Monte Dolack poster, "Going-to-the-Sun Bikecentennial." $300
Lava Jazz Pottery, Polson– Gift certificate. $60.00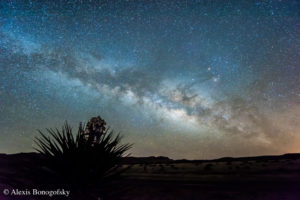 East of Billings, Billings– 8" x 12" matted original photograph. $125
Michael Lee Photographic Art, Helena– Photo of your choice from his archives, printed on archival paper up to 11" by 17" in size. $250
Nancy and Adam McLane, Helena– Framed 28" x 25" poster, produced for a 1988 Metropolitan Museum of Art exhibit, of a Georgia O'Keeffe painting of a lily. $150
Turman Larison Contemporary, Helena– Etching and letterpress matted artwork. $200
Whitefish Pottery, Whitefish– Ceramic cookie jar. $56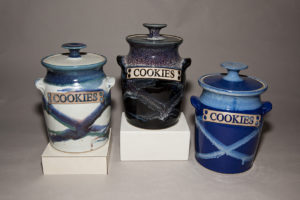 Thirteen Mile Lamb and Wool Co., Belgrade– Locally made predator-friendly wool rug. $110
Jim Barrett, Livingston– Giclee print of a painting of John Lennon. $75
David Hull, Helena– Limited edition print by Nick Ladas, "Guardians of the Lamar." $50
Nancy and Adam McLane, Helena– Two framed 26" x 24" original paintings of a red-tailed hawk and of an osprey. $300
Darlene and John Grove, Stevensville– Framed art card by Bev Doolittle, "Doubled Back." $175
Nancy and Adam McLane, Helena– Framed 10" x 36" poster, produced for a 1996 Anchorage Museum of History and Art exhibit, of Yupik masks. $50
Nancy and Adam McLane, Helena– Framed 13" x 14" modern reproduction of an Albrecht Durer painting of a rabbit. $50
---
Miscellany
Fact and Fiction Books, Missoula– Bag of staff-recommended books. $50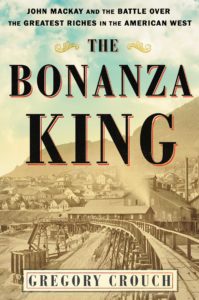 Anne Hamilton, Missoula– One simple will for an individual. $300
Buckskin Clothier, Kalispell– 8" long deerskin shoulder purse with 2 pockets and a braided shoulder strap. $175
Pan Handler Plus, Clancy– Zwilling Henckels two-knife set. $140
Lisa Fairman, Helena– Three sessions of Rolfing structural integration. $360
Greg Lind, Missoula– One hour massage by Shauna Dutton. $70
Amy Budke, Helena– One hour 5-element acupuncture treatment. $120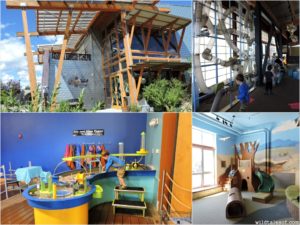 ExplorationWorks!, Helena– One-year family membership. $85
Myrna Loy Center, Helena– Two movie tickets, two drink tickets, and two popcorns. $32
Shauna Dutton, Missoula– One hour massage. $70
Tracy Christensen, Missoula– Initial consultation and acupuncture session. $70