We're collecting our favorite books, movies, podcasts, and more. Check back often for new additions.
Podcasts

Can the Climate Survive Bitcoin? – Reveal News
Recommended by: Anne Hedges
This podcast episode takes a deep dive into cryptocurrency and its relationship to the climate crisis, including a look at the revived Hardin Generating Station in Montana. Listen here.
Soil: The Dirty Climate Solution – How to Save a Planet
Recommended by: Cari Kimball
This podcast explores the racially-complicated history of agriculture and regenerative farming's implications for climate. Listen here.
The Political Reality of 

Climate

Action – Climate One
Recommended by: Katy Spence
How do elected officials take action to fight climate change in the deeply divided political landscape we're currently seeing? Listen here.
Should You Buy an Electric Car or Truck? – Money for the Rest of Us
Recommended by: Derf Johnson
What are the pros and cons of owning an electric vehicle (EV) compared with an internal combustion engine (ICE) vehicle? Are electric vehicles worth it? Listen here.
Where Are We in the Hydrogen Hype Cycle? – 

The Interchange
Recommended by: Anne Hedges
The excitement around green hydrogen has grown dramatically in recent years. Will it live up to the hype? Listen here.
The Intelligence of Plants with Robin Wall Kimmerer – On Being
Recommended by: Cari Kimball
As a botanist and member of the Citizen Potawatomi Nation, Robin Wall Kimmerer joins science's ability to "polish the art of seeing" with her personal, civilizational lineage of listening to plant life and heeding the languages of the natural world. Listen here.
What Are 'Transformational' Utilities Doing Right? – The Energy Gang
Recommended by: Anne Hedges
A look at some positive trends guiding the utility sector. What are power providers that are leading the energy transition doing right? Listen here.
Books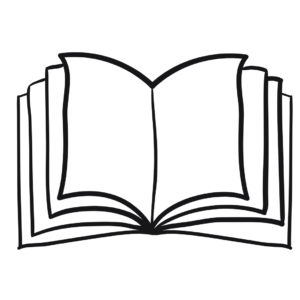 All We Can Save: Truth, Courage, and Solutions for the Climate Crisis – Ayana Elizabeth Johnson
Recommended by: Katy Spence
Provocative and illuminating essays from women at the forefront of the climate movement who are harnessing truth, courage, and solutions to lead humanity forward, featuring a shoutout to our own Anne Hedges. Learn more.
The New Climate War – Michael E. Mann
Recommended by: Katy Spence
A renowned climate scientist shows how fossil fuel companies have waged a thirty-year campaign to deflect blame and responsibility and delay action on climate change, and offers a battle plan for how we can save the planet. Learn more.
Last Stand at Rosebud Creek – Michael Parfit
Recommended by: Anne Hedges
The book is about coal. It is about people. It is about power. It is a compelling and quick read. Learn more.
Opportunity, Montana: Big Copper, Bad Water, and the Burial of an American Landscape – Brad Tyer
Recommended by: Melissa Nootz
A memoir-meets-exposé that examines our fraught relationship with the West and our attempts to clean up a toxic environmental legacy. Learn more.
Braiding Sweetgrass: Indigenous Wisdom, Scientific Knowledge and the Teaching of Plants – Robin Wall Kimmerer
Recommended by: Melissa Nootz and Katy Spence
As a botanist, Robin Wall Kimmerer has been trained to ask questions of nature with the tools of science. As a member of the Citizen Potawatomi Nation, she embraces the notion that plants and animals are our oldest teachers. In Braiding Sweetgrass, Kimmerer brings these lenses of knowledge together to show that the awakening of a wider ecological consciousness requires the acknowledgment and celebration of our reciprocal relationship with the rest of the living world. Learn more.
From the Ground Up: Environmental Racism and the Rise of the Environmental Justice Movement – Luke W. Cole and Sheila R. Foster
Recommended by: Katy Spence
Critically examines the eruption of the environmental justice movement by combining storytelling & case studies from communities around the U.S. that have chosen to stand up against corporate polluters. Learn more.
Cadillac Desert: The American West and Its Disappearing Water – Marc Reisner
Recommended by: Anne Hedges
The story of the American West is the story of a relentless quest for a precious resource: water. It is a tale of rivers diverted and dammed, of political corruption and intrigue, of billion-dollar battles over water rights, of ecological and economic disaster. Learn more.
The Color of Law: A Forgotten History of How Our Government Segregated America – Richard Rothstein
Recommended by: Melissa Nootz
The book chronicles the history of many of the US's racist housing policies and their subsequent impacts on schooling, generational wealth, and environmental injustice issues. It goes on further to demonstrate how policies allowed states and local jurisdictions, and also private authorities like HOAs to pick up the baton and continue segregation practices. It's a good read for working to expand knowledge on the history of racist policy at all levels of government and in private sectors. Learn more.
The Immortal Irishman: The Irish Revolutionary Who Became an American Hero – Timothy Egan
Recommended by: Anne Hedges
In this exciting and illuminating work, National Book Award winner Timothy Egan delivers a story, both rollicking and haunting, of one of the most famous Irish Americans of all time. Learn more.
This House of Sky: Landscapes of a Western Mind – Ivan Doig
Recommended by: Anne Hedges
Ivan Doig grew up in the rugged wilderness of western Montana among the sheepherders and denizens of small-town saloons and valley ranches. What he deciphers from his past with piercing clarity is not only a raw sense of land and how it shapes us but also of the ties to our mothers and fathers, to those who love us, and our inextricable connection to those who shaped our values in our search for intimacy, independence, love, and family. Learn more.
Movies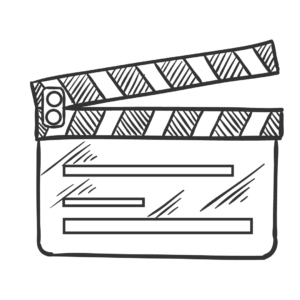 Other Side of the Hill
Recommended by: Anne Hedges
This short film explores the impacts of a changing climate in rural Eastern Oregon – as seen through the eyes of local leaders on the ground. From innovative timber operations in Wallowa County to large scale solar in Lakeview, we amplify the voices of rural communities often left unheard. In a time of unprecedented cultural divide between rural and urban Oregon, we find common ground in an urgency to address a changing landscape. Watch the trailer.
Youth v Gov
Recommended by: Katy Spence
YOUTH v GOV is the story of the Juliana v. The United States of America constitutional lawsuit and the 21 American youth, ages 14 to 25, who are taking on the world's most powerful government. Since 2015, the legal non-profit Our Children's Trust, has been representing these youth in their landmark case against the U.S. government for violating their constitutional rights to life, liberty, personal safety, and property through their willful actions in creating the climate crisis they will inherit. Watch the trailer.
Articles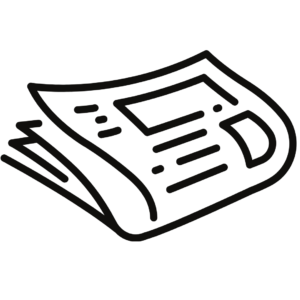 The Battle for the Soul of Montana – Rolling Stone Magazine
Recommended by: Cari Kimball
A copper mine threatens the iconic Smith River. It will bring jobs and the copper needed for a renewable-energy future, but is it worth the risk to one of the last pristine waterways? Features Derf Johnson. Read here.
Want to Be an Environmentalist? Start With Antiracism – Glamour Magazine
Recommended by: Cari Kimball
"The same throwaway culture that disposes our planet, disposes of people too—especially people of color." Read here.
People of Color Breathe More Hazardous Air. The Sources Are Everywhere. – The New York Times
Recommended by: Derf Johnson
Researchers uncovered stark disparities between white people and minorities across thousands of categories of pollution, including trucks, industry, agriculture and even restaurants. Read here.
How to Queer Ecology – Alex Johnson
Recommended by: Cari Kimball
Instead of attempting to neatly categorize nature, we accept it for what it truly is: complex, paradoxical, and essentially queer. Read here.