By Kevin Trevellyan, MTPR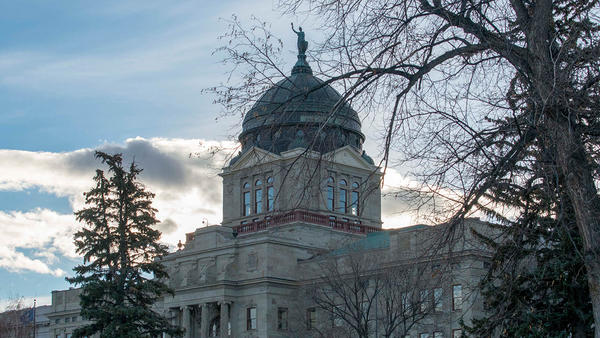 This week, Montana lawmakers gaveled into the second half of the legislative session. Republicans are advancing major conservative priorities, including a tax cut package. It harkens back to the last time the GOP controlled both the Legislature and governor's office.
"During the session people will put out buttons for their bills sometimes," says retired 43-year government reporter Chuck Johnson as he rummages through drawers and drawers of political buttons in his Helena home.
"This was a button that came out memorializing the passage of deregulation in a bad way."
It says, "Remember March 18, 1997. RIP MPC."
MPC refers to the now-defunct Montana Power Company, the subject of a marquee piece of legislation from the last period of unified GOP statehouse control between 1995 and 2004. Republicans hadn't had such power for 42 years prior.
"It's sort of like, well, now you can do what you want. You got everything. And I think what people have found is it's not as easy as you think," Johnson says.