Join us in celebrating our 50th Anniversary!
We are celebrating MEIC's 50th anniversary of dedicated work in protecting Montana's clean and healthful environment. To honor this milestone, we invite MEIC members to join us for a celebration on September 16, 2023, at Little Smith Creek Ranch.
Your ticket to the event includes a variety of optional breakout sessions starting at 2:30pm with the main event running from 4:30-9pm. We'll enjoy a delicious Salish dinner provided by Qene's Catering, and your ticket also covers two complimentary drinks, with more available for purchase. During dinner, we will award our Conservationist of the Year Award and hear from our esteemed keynote speaker and friend, Abigail Dillen, President of Earthjustice.
But that's not all! As the sun sets, we'll have live music from The Timber Rattlers and dancing to end the night. Bring your dance shoes and camping chairs!
Children 10 and under can attend for free. Any event questions? Contact Julie Wintersteen at jwintersteen@meic.org or 406-443-2520.
Can't make it to the anniversary? You can still show your support by making a special donation to honor MEIC's half-century of environmental advocacy and protection in Montana.
[Thanks for your interest, but tickets have sold out!]
Thanks to Our Sponsors
McGarvey Law
Morrison, Sherwood, Wilson, & Deola, PLLP
Tim Speyer
Lifeline Produce
Clearwater Credit Union
If you're interested in sponsoring our event, take a look at our sponsorship packet
or contact Cari Kimball: ckimball@meic.org or 406-443-2520
A Special Message from Anne and Cari:
Schedule of Events for Sept. 16, 2023:
2:30 – 4:00 pm: Optional breakout sessions
Join our staff for an optional breakout session before the main event. Please note which breakout session(s) you are interested in when you buy tickets. Space may be limited!
4:30 pm – Welcome to the event!
5:00 pm – Social hour
Join us drinks and outdoor games, with mood music provided by
The Timber Rattlers
.
6:00 pm – Dinner + Special Guests
A delicious dinner provided by Qene's Catering, an Indigenous-based food service business that's available for catering and Indigenous food consulting, serving on Seliš/Qlispe lands. We'll also have a special presentation of Conservationist of the Year and a presentation from keynote speaker Abigail Dillen, President of Earthjustice. CSKT Chairman Tom McDonald will be opening the speaking portion of our event.
Click here to learn more about Abigail's work.
8:00 pm – Dancing, featuring live music by the Timber Rattlers
Bring your dancing shoes and camp chairs to hang out and hear some modern bluegrass from Bitterroot Valley band The Timber Rattlers!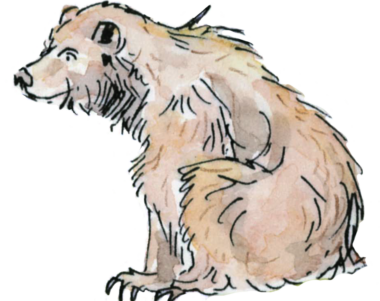 Why Little Smith Creek Ranch?
MEIC chose Little Smith Creek Ranch in Victor, MT as our event location because their commitment to sustainability shapes every aspect of their venue. Their journey towards greater energy efficiency and sustainability on the ranch includes:
Harnessing Renewable Energy: The majority of the ranch's energy is sourced from solar power.
Protecting Land and Wildlife: They are in the process of establishing a conservation easement to safeguard the pristine landscape, providing a haven for wildlife to thrive.
Regenerative Land Management: With a commitment to minimal land clearing, their 50 acres of cattle grazing are managed using regenerative principles.
Promote Responsible Outdoor Living: Our hosts advocate for open lands, 'Leave No Trace', and other principles of outdoor living that support the coexistence of nature and humans.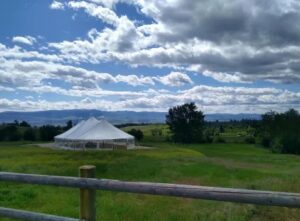 Little Smith Creek Ranch demonstrates that this kind of conservation and sustainability is practical and attainable now. If you're interested in learning more, consider signing up for the breakout session with the hosts when purchasing your ticket!
Lodging:
The campsites at the venue have all been booked, but there are plenty of other options in nearby places, whether you're looking to camp or live it up at a hotel.
Here are some nearby camping areas:
Charles Waters Campground
Black Rabbit RV Park
Gold Creek Campground
Blodgett Campground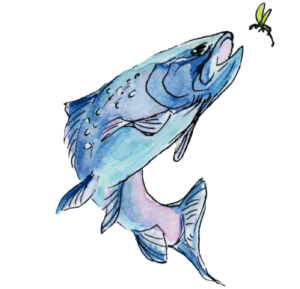 More information about our keynote speaker, Abigail Dillen:

Abigail Dillen is the President of Earthjustice, leading the organization's staff, board and supporters to advance our mission of using the courts to protect our environment and people's health. She is based at headquarters in San Francisco, California.
Before stepping into her current role, Abigail served as the Vice President of Litigation for Climate & Energy, heading the organization's litigation and legal advocacy to achieve the essential shift from fossil fuels to 100% clean energy.
Prior to that, Abbie was managing attorney of Earthjustice's Coal Program, which has played a central role in forcing the overdue retirement of coal-fired power plants around the country.
Abbie has litigated precedent-setting cases that have held polluters accountable and cleared the way for clean energy nationally. These wins include: requiring the U.S. Environmental Protection Agency to promulgate first-ever standards to govern disposal of coal ash and limit the wastewater discharge of toxic pollutants from coal-fired power plants; blocking a $2 billion transmission project to transport dirty coal energy from the Ohio Valley to East Coast cities; blocking permits for new coal-fired power plants; and cutting off federal funding of new coal plants.
Abigail came to Earthjustice in 2000. Working first out of our Northern Rockies Office in Bozeman, Montana, she worked to protect public lands and the many imperiled species that depend on them, including wolves, grizzly bears, and native trout.
Abigail received her B.A. from Yale University and her law degree from the University of California, Berkeley, where she graduated Order of the Coif.
Learn more about Abigail here: https://earthjustice.org/staff/abigail-dillen