Volume 21, Number 1 — January 7, 2015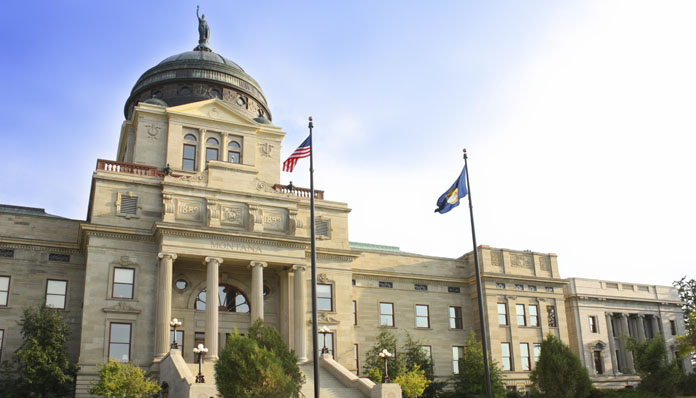 Welcome to the first issue of MEIC's Capitol Monitor for the 2015 legislative session.  As usual, you can expect to receive high-quality and up-to-date information on the Montana legislative session.
We expect this session will be one of the most challenging in MEIC's 41-year history. We hope that by communicating  promptly and frequently with you—our members—you will be able to participate more effectively in our lobbying efforts.
And—no kidding—we need your help. Our lobbyists cannot do it alone.  Protecting the environment this session will require everyone's efforts. So please use the Capitol Monitor and our website (www.meic.org) to become involved. Let's protect the things that make Montana special.
Legislators need to be told over and over that Montanans want clean air, clean water, clean energy, and the right to participate in government decision-making. If they don't hear from you, it could be that they will only hear from well-heeled, self-interested lobbyists. It's your choice.
Let the Games Begin
The 64th Legislature convened this week, and there are already hundreds of bills that have been introduced and nearly 2,000 more that are in the drafting process. Dozens of these bills relate to the important issues that MEIC works on including: clean water, clean air, land use, climate change, energy, and citizens' right to know and participate in government. Unfortunately, many of these bills threaten Montanans' right to a clean and healthful environment, undermine public health and the environment, and attempt to shut citizens out of their government.
Given the attacks, part of MEIC's response will be providing our members with up-to-the-minute information about what's going on at the Capitol. The bill tracker on our website will be updated daily so you can follow the bills and issues that you care about most. MEIC will also regularly publish Capitol Monitor with the most recent information on the important upcoming bills and hearings. To follow the session and read the MEIC Blog, go to www.meic.org/legislature. MEIC also maintains legislative profiles of each legislator, including their contact information, bills that they sponsored, and scorecards from past legislative sessions (if any).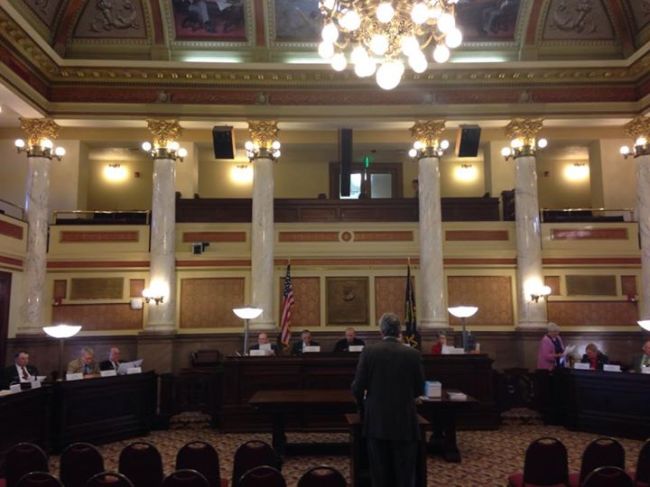 MEIC also invites you to join us during the session to help us lobby during one of our Citizen Lobby Days. We will help guide you through the steps you need to effectively talk to your legislator about issues that matter to you. Please sign up for one or all of our citizen lobby days and let us help you protect the environment. They are scheduled for January 27th, February 18th, and March 6th.

Proactive Solar Energy Bills a Priority this Session
Despite the numerous bad bills, there are a handful of proactive energy bills that MEIC supports. These are bills that promote distributed renewable energy by expanding a policy called net metering. Net metering allows individuals and businesses who install a wind, solar, and even micro-hydro systems on their own property to receive credit on their energy bill for the energy their system produces. Renewable energy system owners can only get credit for the amount of energy their system produces up to the amount that offsets their energy use. They can't get paid for any excess energy produced by their rooftop solar array, small wind turbine, or micro-hydro system.
Montana was one of the first states to pass a net metering law in 1999. The bill had nearly unanimous support from the House and the Senate and was signed into law by Gov. Mark Racicot. Unfortunately, the law hasn't been changed since then and needs updating. This legislative session there are several bills to modernize the law. These bills are currently in draft form but you can track them using their "LC" or draft number. These bill drafts are awaiting sponsors in the Senate and House.
LC 291 – Allows for neighborhood net metering. This bill allows individuals and businesses to invest in a nearby renewable energy systems that is not necessarily located on their own property. Similar to the current net metering arrangement, this would allow anyone to get credit on their energy bill for the share of the renewable energy system that they own. This policy is also called "community solar" or "shared solar" in other states.
LC 292 -Applies net metering to all public utilities. Currently, Montana's net metering law only applies to NorthWestern Energy. This bill would apply the law to Montana Dakota Utilities, an electric utility that serves about 27,000 customers in eastern Montana.
LC 293 – Increases the cap on net metering. Would increase the total cap for net metered systems from 50 kilowatts to 1 megawatt. This would allow for larger businesses, universities, public buildings, etc. to offset their energy use by installing larger renewable energy systems. The current 50 kilowatt cap on net metered systems is becoming a barrier as more businesses and other larger energy users are interested in reducing their energy bills by installing renewable energy systems.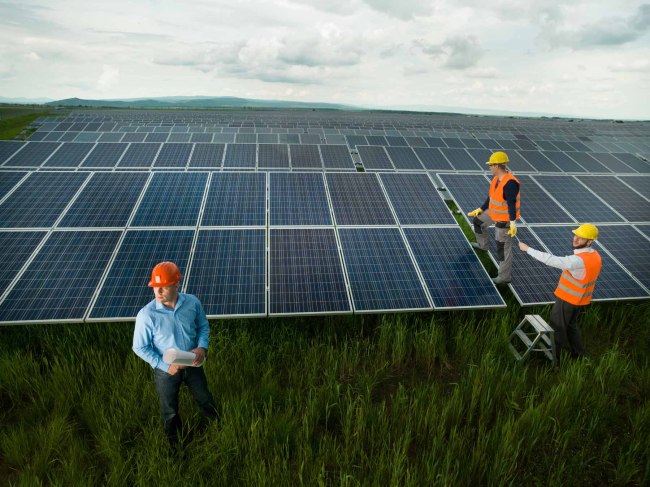 LC 294 – Allows for roll-over of net metering credits. This would allow individuals to carry forward any credits that they don't use during the course of a year and use those credits to offset energy use in future months. Currently, the law only allows renewable energy system owners to carry forward net metering credits from month to month up to one year. At the end of the year, they have to forfeit their credits to NorthWestern Energy.
LC 295 – Allows for aggregate net metering. Under the current law, each renewable energy system has to have a separate meter. This proposal allows farms, universities or multi-unit housing projects with multiple electric meters on the same or adjacent property to be able to run all those meters and get credit for the energy from one renewable energy system.
Amidst the bad bills, net metering provides a potential bright spot in this legislative session. Expanding the ability and opportunity for individuals and businesses to lower their energy bills, invest in clean energy, and make their own energy decisions is a win-win for individuals, businesses, and Montana taxpayers. Let's hope the Legislature recognizes these benefits and passes the package of net metering bills.
MEIC's Team at the Capitol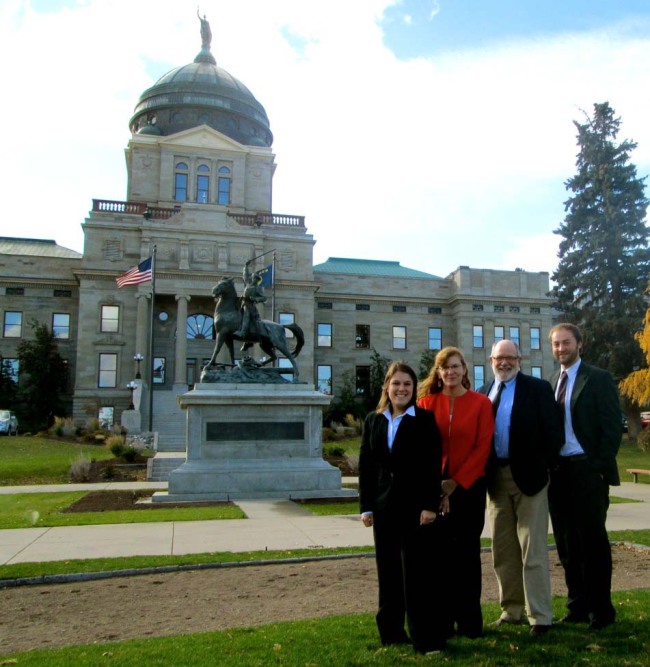 Leading MEIC's lobbying staff at the Capitol is Anne Hedges, MEIC's Deputy Director. Anne joined MEIC in May 1993, and has lobbied every session since. She handles a wide range of issues that are important to MEIC members including energy, land-use planning, environmental policy, and air quality.
Jim Jensen has been MEIC's Executive Director since 1985. He attended Westminster College in Salt Lake City and holds a B.A. in Political Science from the University of Montana (1980). Jim will focus primarily on clean water and mining issues at the legislature.
Derf Johnson will be lobbying primarily on the Smith River mine, oil and gas development and energy issues. He is beginning his fifth year at MEIC, having lobbied during the 2011 and 2013 sessions. He is a graduate of the UM School of Law, and originally hails from Bozeman.
Kyla Maki will be lobbying primarily on renewable energy and energy efficiency issues. She is beginning her seventh year at MEIC, having lobbied since the 2009 session. Kyla graduated from the University of Montana in 2006, obtaining a degree in Wildlife Biology with an emphasis in Political Science from the College of Forestry and Conservation.