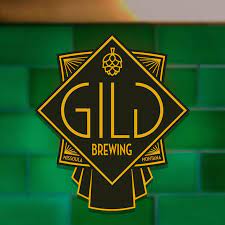 Join us for Toast the Town at Gild Brewing in Missoula on July 19, 5 pm – 8 pm. Gild is generously donating a dollar from every beer sold to MEIC. Come have a drink and support two great Montana groups!
Let us know if you're coming on Facebook (and invite your friends).
Gild Brewing is a locally-owned brewpub on Missoula's Hip Strip. Located in the historic Butterfly Building with three distinct floors, each with its own bar with 20 tap handles – all serving beer, wine & cider. Their kitchen focuses on Mexican-inspired food that maximizes the use of local produce and meat. They make their own tortillas every day from scratch, using Montana Milling non-GMO organic corn.
Learn more about Gild: https://www.gildbrewing.com/