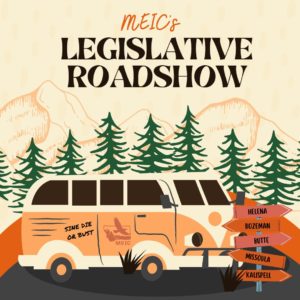 Join us in a community near you to get the latest, greatest, and "thanks, we hate it"-ist from the 2023 Legislative Session. Bring your questions about bills that impact our clean air, clean water, livable communities, and energy concerns in Montana.
About this event:
Tuesday, Feb. 7, 6-7 pm
This event will be at a private venue. Please RSVP to Matthew Passini for more details: mpassini@meic.org
Space is limited. Please RSVP by Monday, Feb 6 at noon.