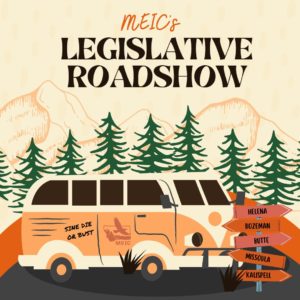 Join us in a community near you to get the latest, greatest, and "thanks, we hate it"-ist from the 2023 Legislative Session.
Bring your questions about bills that impact our clean air, clean water, livable communities, and energy concerns in Montana.
PS: Since our event to review NorthWestern Energy's Integrated Resource Plan got cancelled, we'll have some updates about that, as well!
About this event:
Montana Fish Wildlife & Parks
1400 S 19th Ave, Bozeman, MT 59718
6-7 pm, Thursday, Jan. 26