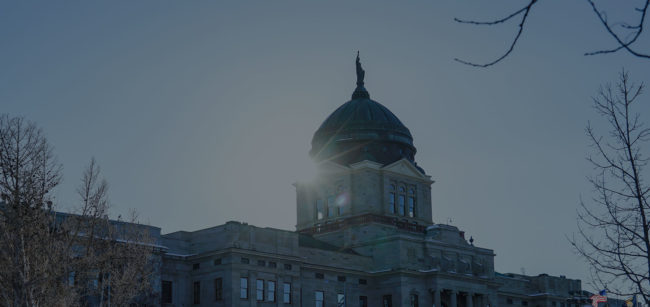 On Friday, January 18th the Montana Public Service Commission and the state legislature's House and Senate energy committees are holding a hearing essentially about Montana's energy future and YOUR voice is needed!
The hearing concerns NorthWestern Energy's latest long-term resource plan, a document that helps guide the utility and regulators when deciding how to meet the utility's energy needs over the next 20 years.
NorthWestern's previous resource plan included no new wind or solar energy and only called for a fleet of new fossil fuel gas plants. There is concern the new plan will propose the same path.
We must tell this important audience that we want more low-cost renewable energy, not expensive and risky fossil fuel gas plants!
Will you join us?
What: Public Hearing on NorthWestern Energy's Resource Procurement Plan
Hosted by Montana Public Service Commission and Legislative House/Senate Energy Committees
When: January 18th, 9 a.m. – noon
Where: Montana State Capitol Building, Old Supreme Court Chambers, 1301 E. 6th Ave. Helena, Montana
A free bus will be available from Missoula. For information contact David Merrill at david.merrill@sierraclub.org or (406) 549-1142.
For all other info or questions please contact MEIC's Brian Fadie at bfadie@meic.org, (406) 443-2520.
This is a rare opportunity to speak directly to the Public Service Commission and legislators about moving our monopoly electric utility, NorthWestern, toward more renewable energy!
Your presence will have an immense impact on this assembled commissioners and legislators.