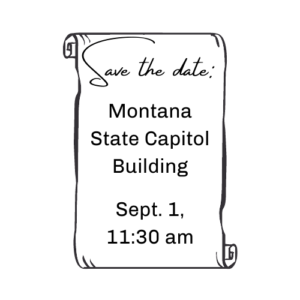 The 1972 Constitution was adopted by the 100 delegates to the Constitutional Convention on March 22, 1972, and was ratified by the citizens of Montana on June 6, 1972, through Referendum No. 68.
Join us on Sept. 1 to celebrate the delegates who worked to give us this unique document. from 11:30 – 2 pm at the Montana Capitol Building in Helena. The address is 301 East Sixth Avenue.
At this event:
We'll present Con Con Delegates with MEIC's Conservationist of the Year award.
Speakers including former Governor Brian Schweitzer and MEIC Board Member Roger Sullivan will address attendees.
A sandwich and salad lunch will be provided for attendees.
We'll also livestream this event for folks who aren't able to join us in Helena. You can view the Capitol live stream at this link. Please use the RSVP link below to get call-in information.
This event has concluded. You can view the recording on YouTube: https://www.youtube.com/watch?v=MervbS99a-g