By Tom Lutey, Billings Gazette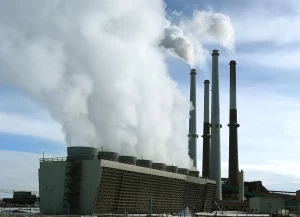 Montana's one active coal-fired power plant faces new carbon emissions limits proposed Thursday by the EPA.
The new rules requiring power plants to capture 90% of carbon emissions by 2038 come one week after state lawmakers voted to ban carbon emissions from being considered in permitting by Montana agencies.
The state ban hinged on the federal Environmental Protection Agency not regulating carbon emissions.
Colstrip Power Plant is one of the nation's biggest emitters of carbon dioxide pollution, with about 10.9 million tons emitted in 2021. Announcing the proposed limits, EPA Secretary Michael Regan said that new technology will be key to curbing greenhouse gases.