3 Things YOU Can Do This Week to Help Montana's Environment
MEIC regularly sends out things individuals can do each week to help Montana's environment. Please feel free to share these with others. Together, we can make a difference!
Want to receive "3 Things" in your email inbox each week? Sign up here!
---
1. Pushback against NorthWestern's bogus climate "plan"
NorthWestern Energy, the state's largest electric utility, is trying to mislead ratepayers into thinking it is doing something to address climate change, when it isn't.
We outline how in our latest blog: Debunking NorthWestern Energy's Bogus Climate "Plan"
Please take a minute and write a letter to the editor of your local paper! It's easy and incredibly helpful to show that people are tired of NorthWestern's antics. Climate change is real and NorthWestern's plan to tackle the problem should be real too. Send your letter to the editor to the following papers. Make sure it's no more than 250 words. Thanks for helping spread the truth!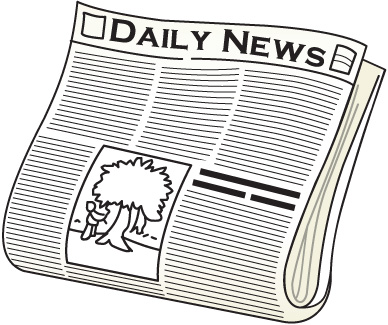 2. Pickup a "Ratepayer Rebellion" yard sign
2020 will be a pivotal year for climate action in Montana. Our largest utility – NorthWestern Energy – is trying force ratepayers to pay for more coal and fracked gas power plants. This comes after years of NorthWestern attacking rooftop solar and large-scale wind and solar facilities. Enough is enough!
If you would like a Ratepayer Rebellion yard sign (pictured below) here's how: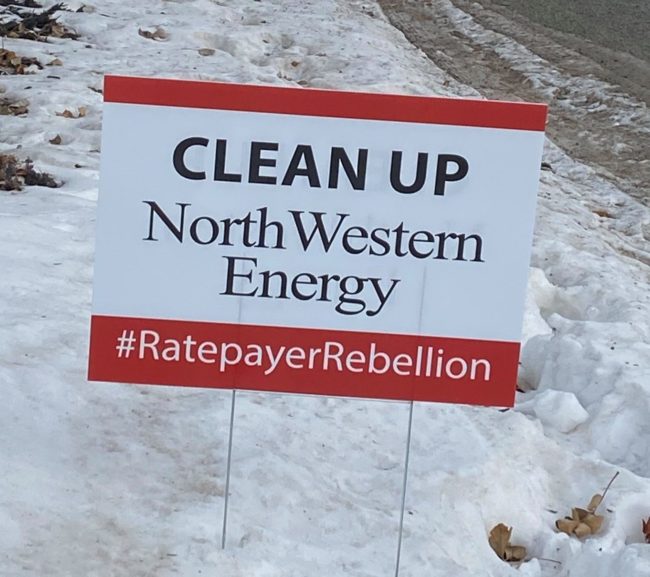 Helena
HStop by the MEIC office Monday-Friday 8:30am to 5pm at:
107 West Lawrence St #N-6
Billings
Stop by the Northern Plains Resource Council office Mon-Fri 9am-5pm at:
220 S 27th St. – Suite A
Missoula
Stop by the Sierra Club's office Mon-Fri 9am-5pm at: 118 West Broadway, Suite #201
Bozeman
Stop by the Sierra Club's office Mon-Fri 9am-5pm at: 424 E. Main St. #203c
---

3. If you're in Helena, attend a "Ready for 100%" info session
Around the country, more than 150 cities have passed resolutions in support of reaching 100% clean energy. In Montana, the city and county of Missoula did this last year and now Bozeman and Helena are considering it, too.  
If you're in Helena, join us on Tuesday, February 4th at 6pm for an informational session about what these resolutions mean, how they help in the climate fight, and how Helena can join in. We hope to see you there!
When: Tues, Feb 4th at 6pm
Where: Disability Rights Montana (1022 Chestnut St, Helena, MT)
Facebook event page: https://www.facebook.com/events/1358965477644218


---