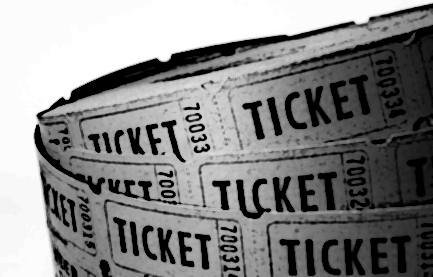 Raffles are fun, but gambling on the future of Montana's water, air, and landscapes is not. That's why investing in a 2020 Montana Futures Raffle ticket is a safe bet!
The 2021 legislative session will be here soon, and the Montana Futures Raffle is the main source of funding for MEIC's lobbying efforts. Supporting MEIC is one of the best ways you can affect Montana's environmental policies.
MEIC will be working on many critical issues such as:
Expanding clean energy solutions while thwarting proposals to roll them back
Preventing efforts to increase the use of dirty coal, promoting a healthy future for Montana's families
Protecting your constitutional right to a clean and healthful environment.
Covid-19 continues to rattle us to our core, and the future is unpredictable — but here's what we do know: clean air, clear water, and open spaces enrich life here in Montana. And we know that decisions made at Montana's 2021 Legislature will shape the future of our state and what we value.
2021 will mark MEIC's 40th year of lobbying for the environment during Montana's legislative session. Time after time, whether on energy policy, land use, or other environmental issues, MEIC was the most steadfast voice for strong environmental laws. Your Raffle ticket purchase will help give the environment a voice at the session once again.
Montana State Law prohibits the use of credit cards for raffle ticket purchases, but you can use a debit card for an online ticket purchase, or send a check to us at PO Box 1184, Helena, MT 59624. Unfortunately, raffle ticket purchases are not tax-deductible.
---
---
Here's how it works
Thanks to our generous donors from communities across Montana, we have incredible raffle prizes. From outdoor adventures and beautiful artwork to overnight stays, fine meals, and high-quality outdoor gear– there's something for everyone here! The average prize value is $125 with some worth more than $500. Over 30 prizes will be awarded!
Tickets are $100. The drawing will be held the first week of January, and we will notify you whether or not you've won an item. You do not need to be present to win. State law prohibits the use of credit cards for raffle ticket purchases, but you can buy online with a debit card or put a check in the mail to us with "raffle tickets" in the memo line (PO Box 1184, Helena, MT 59601).
Buying a raffle ticket makes us all winners—you, MEIC, and Montana's environment.
Thank you to all the raffle prize donors (listed in bold font below). We appreciate their generosity and hope you will support them when you can.
Thank you!
---
Full List of Prizes
---
Outdoor gear, merchandise, and food…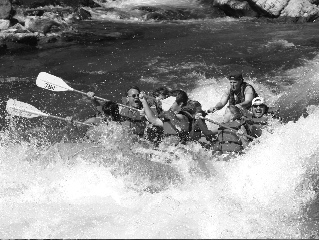 Glacier Raft Co., West Glacier– Half-day guided whitewater float trip for two people. $135
Kettlehouse Brewing Co., Bonner– One hoodie, one koozie, $10 gift certificate, one growler, and some stickers. $50

Harold Dramstad Production & Design, Helena– Large capacity nylon Cordura © cargo bag
Dale and Linda Dramstad, Bloomington, MN– Handcrafted bamboo flyrod and case. $400
Great Divide Cyclery, Helena– Specialized Align biking helmet. $45
Barnstormers, Helena– 5 pounds of Cafe Mam organic coffee beans and 5 10lb bags of Timesless Seeds legumes and grains. $110
Weedbusters Biocontrol, Robert and Candace Rich, Missoula– Four gift certificates for two releases per certificate of noxious weed biological control insects for knapweed, leafy spurge or Dalmatian toadflax. Value of up to $320 for each certificate.
Beverly Magley and Tom Parker, Helena— Your choice of mid-Summer raft float trip for two, or a garden party for two overlooking Helena, both with a gourmet lunch and humorous stories told by outfitter/ guide Tom Parker. $200
Good Food Store, Missoula– Gift certificate. $50
Blackfoot River Brewing Company, Helena–  Insulated Stanley growler and $100 gift card. $150
The LARK hotel, Bozeman– One night stay for two. $200
Bozeman Brewing Co., Bozeman– $20 gift card and assorted brewery customer merchandise. $57
Allegra Marketing | Print | Mail, Helena– Duck cloth vest with embroidered MEIC logo. $75
Lifeline Produce, Victor– Your choice of bedding plants in Spring 2021 or storage vegetables in Fall 2021. $100
---
Arts, Crafts… and more!
Charlotte Sanddal, Helena– Queensized handmade 100% woolen quilt. $400
Turman Larison Contemporary, Helena– "Verona Stone," a 6″x8″ etching 3/5 edition. Matted 16″x20″. $250

D. Linnell Blank, Whitefish– Framed 11" x 14" photograph, "Snowdrop- Winter's Last Fling." $65

Victoria McLane, Fort Collins, CO– 4″ high no-longer-available Steuben glass beaver with garnet eyes. $300
Leslie Stoltz, West Yellowstone– A book, a DVD, and 7 CDs, all by Walkin' Jim Stoltz. $110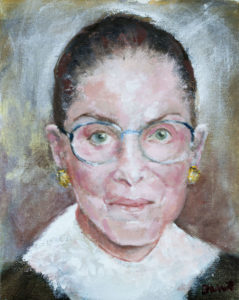 Jim Barrett, Livingston– Giclee print of a painting of Ruth Bader Ginsburg . $75
Ghost Art Gallery, Helena– Two $50 gift certificates for framing of prints donated by Larry Weinburg (see below) $100
Larry Weinburg, Bend, OR– Limited edition prints, "Gathering of the herd," by Brent Townsend and "Tomorrow May Be Cooler," by Mort Solberg. $150 and $80, respectively
Gordon and Janet Whirry, Great Falls– Original painting of Steamboat Mountain by Gordon Whirry, oil on canvas, 12″x16″. $150

Gary Aitken and Dona Boggs, Ovando– Handmade marquetry tissue box, in your choice of designs. $70 
Marjorie Reck, Cameron– Organic 10″ gourd inlayed with Missouri River stones. $200
Jeannine Willison, Conrad– Framed Monte Dolack poster "Lewis and Clark and the Corps of Discovery" $200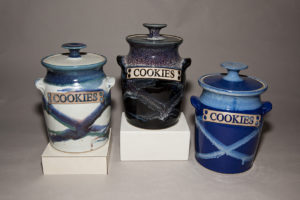 Whitefish Pottery, Whitefish– Ceramic cookie jar. $56
Buckskin Clothier, Kalispell– Deerskin leather shoulder purse. $200