Please consider heading to White Sulphur Springs High School on April 30th for a Montana Department of Environmental Quality (DEQ) public meeting on the Smith River Mine!
Where
White Sulphur Springs High School, 405 S. Central Ave., White Sulphur Springs, Montana
When 

April 30th, 2019, from 6:00-9:00 PM.
What
We are in the middle of a public comment period granted by the DEQ, by law, so that the public has an opportunity to review and provide critique on the Smith River Mine draft environmental impact statement.
The DEQ has scheduled five public meetings: April 24th in Great Falls, April 29th in Livingston, and April 30th in White Sulphur Springs. Webinar meetings are scheduled for May 1st and May 2nd. Follow this link for more information regarding MEIC's webinar event in Helena! 
We need all the public comment and support we can muster! Please consider attending the public meeting, even if you have attended one or more before. We are in a new phase of this process, and it's absolutely critical that the public get its comments into the DEQ so it knows where the wider Montana community stands on this issue. You are encouraged to voice your comments, but the DEQ will accept written comments at the meetings as well.
If you can't attend a public meeting please consider submitting written comments to the Montana DEQ at TintinaDraftEIS@mt.gov, or by postal mail addressed to: Craig Jones, Department of Environmental Quality, P.O. Box 200901, Helena, MT 59601.
For more info on these events, and to read the full DEIS, visit http://deq.mt.gov/land/hardrock/Tintina-EIS
Background 
On March 11th, the Montana DEQ released the draft environmental impact statement (DEIS) for the proposed Black Butte Copper Mine. The public comment period ends on May 10th. The DEQ is only allowed to grant a 60-day comment period unless the mine permit applicant grants an extension. MEIC, along with its partners, was denied this permit extension because Tintina Resources does not want to open-up the DEIS to further criticism.
A gracious public comment period is absolutely essential to making sure the informed public can contribute to processes like this and help make them whole. Given the mine operator, Tintina Resources, presses forward with their motto "doing it right…from the beginning," we find it disappointing and frankly ominous they won't allow additional time for the public to review a technical document containing well-over 800 pages.
Experts are in the process of reviewing the technical components of the DEIS, but even at surface-level there are glaring deficiencies in the scope of the analysis. The DEIS does not sufficiently account for the potential for dewatering, groundwater-to-surface water pollution, and wetland disturbances, among many other issues.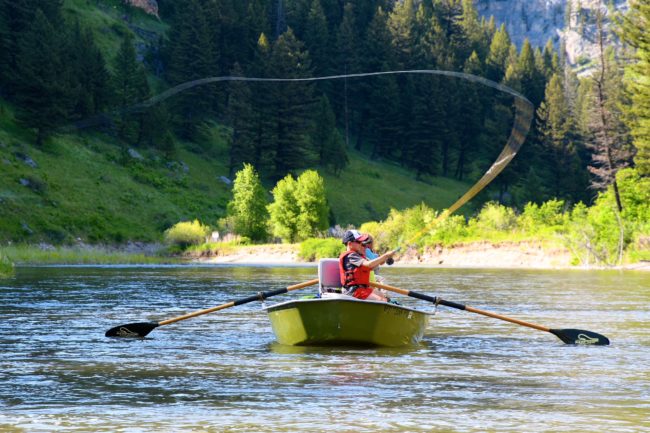 The health of Smith River habitat deserves a proper accounting of and planning for the worst-case-scenario. We would urge Tintina Resources to allow for a proper comment period so that the final environmental impact statement accounts for the full scope of the project.