SB 278, by Sen. Tom Richmond (R-Billings), would require NorthWestern Energy customers to write a blank check to the monopoly utility. This outrageous bill would require the PSC to approve all of NWE's Colstrip related costs for its existing 220 megawatt share of the plant, to pass on any and all costs for the purchase of the transmission system (for whatever amount NWE wants), and to pass on all costs for any future increased ownership in the plant to its customers, AND it requires the PSC to approve any costs NWE wants and provide it with a guaranteed profit margin on top of those cost regardless of whether it's prudent or harms customers. NWE would be allowed to install gold-plated toilets at the plant and its customers would be required to pay for them. Don't let NWE pick your pocket. Contact the Governor and legislators today!
Please contact your state Senator and ask them to oppose SB 278.
Additionally, please call Governor Steve Bullock at (406) 444-3111 and ask that he oppose SB 278.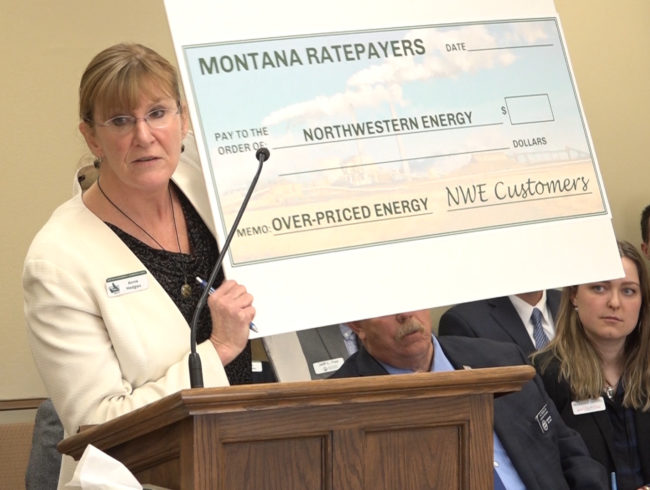 Position
Oppose
Status
The bill was killed in the Senate Finance and Claims Committee, however, it was replaced by an equally ugly bill, largely as an attempt to distract opponents. That bill, SB 331, is now moving quickly through the legislature.