Sen. Mike Lang, (R-Malta), SD 17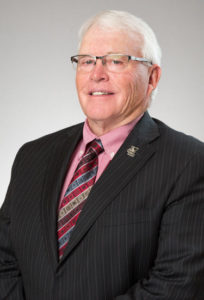 SB 154 would harm solar jobs and investments in Montana by eliminating modest incentives for net metered clean energy systems. Montana's solar industry is on the cusp of explosive growth that would create new, good paying jobs across the state. Instead of seeking to help these new jobs and businesses grow, this bill bluntly targets only net metering tax credits for elimination. When the Republican controlled legislature first passed net metering in 1999, it found that "it is in the public interest to promote net metering because it encourages private investment in renewable energy resources, stimulates Montana's economic growth, and enhances the continued diversification of the energy resources used in Montana."
This remains true today and we should be looking to continue to promote small-scale solar, not discourage it.
Additional reasons to oppose this bill:
According to the Montana Renewable Energy Association, in 2014 net metering tax credits amounted to $161,000 in avoided revenue to the state. That same year net-metered systems generated more than $3 million in sales revenue for the renewable energy industry.
These tax credits are important for the development of Montana's growing renewable energy industry. They help Montanans make the decision to invest in clean energy systems.
These incentives have provided assistance to private investment in solar since 2002, three years after net metering laws were enacted in Montana. Incentives like these have helped support the industry while it battles legislative barriers that would otherwise allow the industry to flourish, including an outdated 50 kW system cap and restrictions on the implementation of neighborhood net metering and aggregate net metering.
Clean energy incentives pale in comparison to fossil fuel incentives. These solar and wind incentives are estimated to result in about $120,000 annual avoided tax revenue going forward. In contrast, a single oil and gas tax incentive – the Oil and Gas Tax Holiday MCA 15-36-304 – cost the state $265 million in revenue since 2008.

MEIC's Position: Oppose | Current bill status: Passed House 57-42. Passed Senate, 33-17. Vetoed by Governor Bullock. | Official legislative site
Issue area: Clean Energy Bills, Clean Energy Bills - Bad